We all know that Google is the top search engine where each one of us searches about a topic via typing keywords in the search bar. Another feature that Google offers is Google AdWords. So what is Google Adwords? It is a way to advertise their products or services via setting up text or image-based advertising platforms on Google search engine or other partner platforms. Usually, businesses associate a few keywords with an advertisement. When a user searches using those keywords, that ad appears on the screen (usually in the top right corner). And whenever the user clicks on that banner or calls via clicking on the 'click here to contact' option, the particular business has to pay for the service.
Various google AdWord campaigns
Various google ad word campaigns can boost your leads with minimum effort.
● Google search ads
When you go to the google search engine and search for a particular topic, you sometimes observe google search ads either at the top or bottom of your page (you can identify them via the URL 'ads.google.com'). That's what google search ad is all about, and the visibility of your campaign depends on how much money you bid.
For example, suppose you sell mattresses online (on Amazon or Shopify, etc.). In that case, you can use keywords like 'mattress for low price' in your campaign so that whenever a user searches for that keyword, they can find your advertisement.
● Google display ads
We know that Google search ads are texts that you see on your main search page (SERP). But Google display ads are banner-related (i.e. they are image-based advertising campaigns). When you click on a particular URL inside that page, you sometimes come across flags either at the bottom, or the right corner, which are google display ads. As soon as you click on that image, it will redirect you to the webpage that belongs to a specific brand, and from there on, you can proceed to check out the products and services they offer.
● Video ads
Videos are the best content type that allows you to attract the attention of your target customers. Having relevant video edits will capture their attention, so they will learn more about the services you offer. Usually, you will find Video ads on youtube in between two different motion pictures. It is a way for you to connect with your customers via empathetic and easy-on-eye marketing strategies.
When you go to your google search engine and type 'best HP laptops', you will see that the top of your search page has many products with cost labels beneath the pictures. That is what we call shopping ads. Not just that, but in google's navigation bar, there is an option that says 'shopping'. Every product you find in there is a result of the business Shopping ad campaign. The more amount you bit, the better your visibility will be, and so your customers can directly interact with the products you offer.
Mobile ads are mobile-specific, i.e., whenever you open a website or an app on your phone, you can see some advertisement windows popping up or some banners that market a particular product. And those are what we call mobile ads and are most preferred by the users. Today almost 80% of people browse through online websites via their mobile phones, and if you want to reach more of an online audience, you have to consider mobile ads without fail.
Google AdWord strategies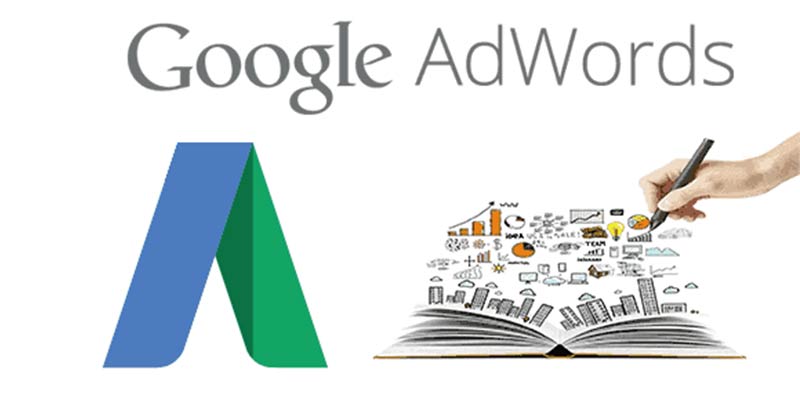 ● Voice search
Today with Alexa, Siri, and Google assistant available, it is essential that you customize your ads to when people use voice search options. Most importantly, it happens when we talk about smart homes and bright devices. People usually don't take this that seriously. Therefore you must optimize following the voice search option as well.
● Target outranking share
Here is where the concept of pay per click comes into the picture because the PPC strategy always gives better results when compared to any others. It will help you out-mark your competitors. That is what Target outranking share's main focus lies on. Once you have the domains you want to surpass, you can click on the 'target outrank share' option and set your target to outweigh tab to the specific value.
● Location bid adjustment
A million visitors can click on your ad, but not all of them are your potential customers. Therefore you must focus on the right customer rather than every customer. Based on that, you can optimize your ad campaigns. Local bid adjustment is one way that helps you with the above issue. Its focus is on which domain you can invest the maximum of your bidding amount in so that you don't waste your finances in a place that is not required.
CPC and CTR
As the name suggests, the cost per click talks about how much businesses should pay when a user clicks on their Google ad. In contrast, click-through rate is about the ratio between the frequency with which the users view your ad and the number of people who click on it.
Both CPC and CTR are terminologies you must familiarize yourself with because if you want to leverage the google Adword platform, you will come across these a lot more. Though both of them are equally important, it is better to concentrate more on CTR because it helps you find the number of potential customers you acquired via Google Ad strategy.
Therefore if you are still wondering whether or not Google search ads and Google display ads are helpful, then this is the time for you to consider going for it seriously. Setting specific AdWords strategies for your firm (customizing them according to your needs) will help your business grow. We are one of the best google PPC services in Dubai, and we are always available on a call if you have any queries. We also offer lead generation services via the best digital marketing strategies, so don't hesitate to drop an email whenever you need our assistance.
Read more - Does PPC aid get better your website rankings in Google?
Related Post