Until the year 2004, the only way for people worldwide to connect was through calls. But from 2004, the world of human networking changed forever. Mark Zuckerberg introduced Facebook - the first and the most successful social media platform that helped millions of users to connect and talk to each other online. It has features that allow us to share pictures, thoughts, videos, messages, calls, and whatnot. Zuckerberg, along with his fellow Harvard buddies Eduardo and Moskovitz, started with the idea of Facebook that, when deployed in 2004, took the world by storm. By 2012, this social media network had over one billion users, and almost 3/4th of them were using the platform regularly.
About Facebook
One feature of Facebook that attracted the crowd was, that the app is entirely free of cost. You might ask me that if the application is free, then how does the company make money? The answer to that question is it gets money from the advertisements that run on the platform. (Here is another use of Facebook. Many multi-million dollar companies use it as a platform to market their brand as it has a vast audience base). When a new user wants to create a profile, he can use his email address to start his journey on the platform. Once he is a member, he can upload videos and images, join groups, conduct live videos, etc.
There is also a timeline on the Facebook page where your friends can post comments about your post. One unique feature of Facebook (back in 2004) was the like button. People of all ages went crazy just thinking about how many of their followers loved the picture they put up on their page. The platform allows the users to be transparent (due to Zuckerberg's insistence to avoid false identities).
About Mark Zuckerberg
We all know that Mark Zuckerberg is famous for his intelligence and most outstanding achievement- the origin of Facebook. We know him as a billionaire whose invention was in the film 'The social network'. We know him as an inspiring adult who quit college to work on his dream, and finally, we know him as a successful man who bested every tech giant with his mind.
But do you know about the early life of Zuckerberg?
Born in Newyork in 1984 on May 14th, Mark Zuckerberg was the eldest among four siblings. His mother, Karen, was a psychiatrist, and his father, Edward, was a dentist with his private practice. At the age of 12, Mark first got into the world of computer science, and the entirety of technology excited him beyond anything he could imagine. He developed an interest in programming and created his first-ever application called Zucker- a messaging platform. His whole family started to use that program for various aspects. His father even programmed his work computer with that technology to not yell out the next patient's name. Along with his friends, all avid gamers, he also created new games at an early age.
Later, he excelled in fencing, literature, and classics (he also has a diploma in classics). Then, he enrolled at Harvard for college and dropped out after his sophomore year to concentrate on the tech giant - Facebook. He was the go-to software developer in his neighbourhood and his college. After founding Facebook, he made billions of dollars, and soon he became one of the most famous CEOs in the world.
Why Facebook Changed to Meta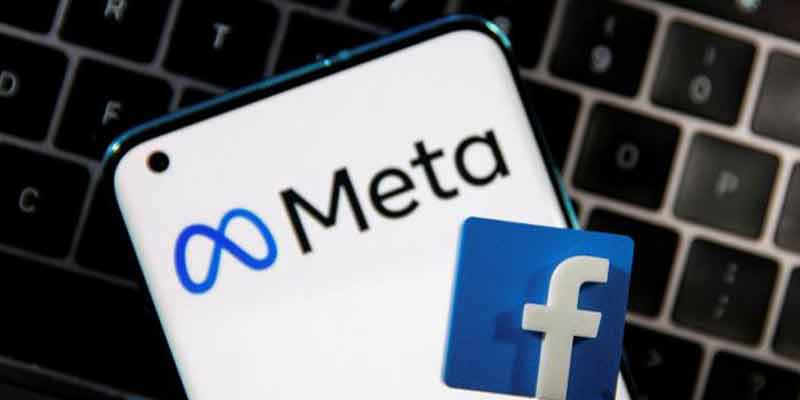 All of us today have a Facebook account, and most of us are familiar with the concept of Facebook marketing. But today, Facebook is one of the most criticized and scrutinized platforms. With the release of Instagram and WhatsApp, Facebook is almost non-existent. Though Mark Zuckerberg owns all three social media platforms, he was keen on changing his brand name into a collective term that can include all the inventions. 'It's not right to name a company after one social media handle. I have been thinking about changing it for a long time now, and today, I decided it is safe to announce it to the world,' said Mark, when he introduced the concept of Meta for the very first time earlier this year.
So what is Meta? What makes it so unique? Meta is a multiverse world that is a combination of various booming technologies. This next evolution in social media technology is a 3D space where you can learn, play, collaborate and work in more than one way (in fact, in ways you can't even begin to imagine). In short, Meta is here to make dystopian novels like 'Ready Player One a reality. With exciting new technologies, electronics, and a long-term vision, this future is for every one of us.
Virtual reality, Augmented reality, Smart glasses, Quest headsets, and quest gear are just a few of the functionalities in technology today. For the first time in over sixteen years, Zuckerberg is here to revolutionize the world. With a small team of around ten trusted employees, he invested about 10 billion dollars in this project within a year, and soon this number(along with our expectations) will increase. Though the details are not yet known, we can say that this new Internet is no longer dystopian but is a soon-to-be romantic idea that will turn our world upside down (for good).
From Inspiration to Reality
The novel 'Snow Crash' shows people who escape the destructive reality and take shelter in an AR/VR world where the avatars communicate with each other in a gaming world (i.e. a virtual world). By introducing the concept of virtual goods, services, and entertainment, Meta will be a clone of the idea with additional features that will enhance the entire experience. Soon you will be able to project holograms of yourself in another destination.
Unlike Snow Crash (or ready player one) where your avatar is in a virtual world; Zukerberg plans to bring the Virtual world into the real world. That is, you will be able to project a virtual reality and interact with it in your natural form. It has fully immersive 3D technology combined with brilliant hardware like Quest, a full-bodied avatar(virtual), and many more. Today we saw the shift from in-person interaction to online interaction. Tomorrow, with Meta, we are going from online interaction to 3D interaction, where this version of the Internet will change the way we perceive the universe.
Zuckerberg also hinted (6 months ago) that Meta will use cryptocurrencies, and concepts like NFTs will come into the picture as that's how the contracts in Metaverse will proceed (the details are not yet precise as he didn't reveal anything yet). But when you think about this mega invention of the multiverse, you start to get a lot of questions. One such question is, 'If I buy or own a metaverse does it belong to me completely or am I supposed to share it with someone else? Or is someone just going to walk in and take away my Metaverse?"
And it's good that you have such questions because Meta is all about understanding the difference between 'navigating around censorship(doubting that people will take over) and 'understanding the way people express themselves.
The core software that Mark Zuckerberg uses in his Metaverse (i.e. project Meta) is called the 'Horizon'. It is a part of the game Minecraft where instead of simply being a video game, you also get to collaborate with your colleagues for other work (i.e. it meets Roblox in concept). Soon, probably in the coming year, Zukerberg plans to introduce the mixed reality (i.e. AR/VR + physical reality)(physical + digital reality) headset that will bring virtual graphics into the real world. The headset combines an advanced tracker and appearance (i.e. eye movement and face) that will provide a much more realistic virtual presence for you as a user(an advanced avatar).
Nazare is another hardware appliance that Mark plans to introduce. AR glasses bring the virtual world's computing into reality(unlike the VR headset that takes you into a human-made multiverse). We still don't know what Meta plans to do in the future or whether it will achieve all the goals, but one thing we are sure of is that Meta is here to change the way we look at the future. It is here to convert our imagination into reality, and it is here to help you upgrade to the future world that is light years apart from what we are adapting to today.
The Metaverseworld is here to stay, and you must update yourself to the technology. With the mind behind the project being Mark Zukerberg, the world of Facebook is now a spectacular revolution. With the new version of the Internet being their primary focus, the team is ready to combine the physical and the digital universe to create an entity far more advanced than anything we have ever seen. And at the center of this universe is the magic, i.e. the Virtual reality world, which will better the entire experience. So get ready for the new invention that will blow your mind with its creativity and advancement.
Read more about Facebook Marketing in 2021: How to Use Facebook for Business.
Related Post