Data processing and artificial intelligence are revolutionizing the modern era. The world is surrounded by fast-paced computing devices and game-changing evolutionary ideas that will make the future a better place to live and witness the numerous explorations to be made. In the real world, artificial intelligence and data processing are widely used and implemented. It is an exciting field that encompasses a wide range of spectra and has multiple real-life applications.
Nowadays, Artificial Intelligence is one of the fastest-growing fields. According to Fortune, the hiring of AI specialists increased by 74% in the past four years. In the modern era, the "Hottest" job is often to be found in artificial intelligence. As a result, the demand for AI specialists has never been higher. The demand for experts in the sub-fields of artificial intelligence, such as machine learning, deep learning, computer vision, statistics, and natural language processing, is increasing every day.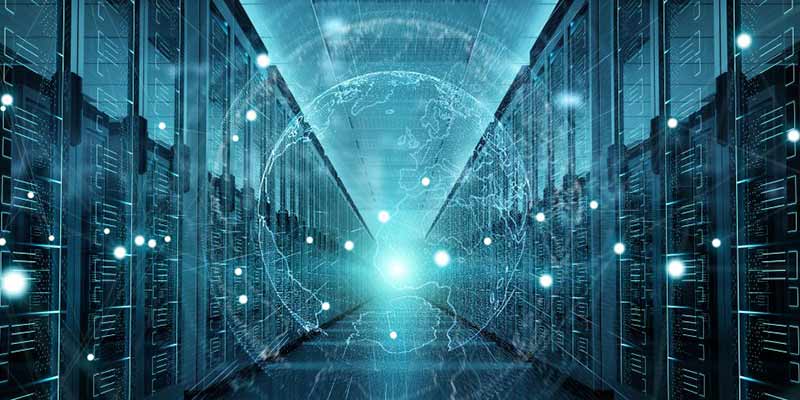 In addition to data processing services in Dubai, we are a global provider of innovative and knowledge-based customer service solutions, including Call Centers, IT Software & Solution Services, Records Management Services, and Direct Sales. We aim to become a global leader in digital transformation services and solutions, offering a range of services around data, information, and knowledge processing. Providing customer-centric solutions that simplify document and data processing, business processes, customer acquisition, and service for our clients while maintaining the highest degree of confidentiality. A business should embrace the digital revolution and understand the value it adds. As such, we are dedicated to providing efficient solutions, effective services, and work satisfaction to our existing and potential clients to ease their digital journey. To improve our client's business, we strive to solve complicated problems and create smart systems.
The data processing service Dubai, a wing of our company is well-equipped for the growing market needs for articulate analysis. Our DP team is well-experienced and handles multiple studies at the same time. Clients receive reports in easy-to-read formats such as Microsoft Word, Excel, Quanvert, or SPSS according to their specifications and needs. Depending on your needs, we offer a wide range of data output files. Whatever the business vertical and size, data management services ensure smooth operations. For many organizations, managing large volumes of structured data is a challenge. Our data management services come from Quantasoft Solutions, a leading provider of data entry and processing services in Dubai, United Arab Emirates.
Our Expertise in Data Services
Here is a list of services we offer, keeping the best quality and the fastest turnaround time in mind:
We have been providing data entry services to small and large organizations since our inception. As a result of our high-quality services, not only do we streamline their workflows, but we also control their costs and increase business productivity. Among the data entry services we offer to our clients after understanding their business nature and complexity are online data entry, offline data entry, data typing, book entry, and image entry.

Feel free to outsource your data processing services in Dubai and benefit from lower costs and increased business productivity. Our experts use relevant tools and technology when processing business data accurately. We offer data processing services such as form processing, survey processing, and document and invoice processing.

Using the best data conversion practices, our expert data processing Dubai team works with any kind of raw data. We have paid a great deal of attention to every detail, including fonts, formats, and data types, to ensure data loss and redundancy are reduced and the quality of services offered is outstanding. In addition to XML conversion and PDF conversion, our team is also experienced with HTML conversion.
We provide data processing Dubai customers with deep industry knowledge and professional experience to handle a full range of data entry services. We provide comprehensive data management services in Dubai, ranging from data entry and data processing to data conversion.
In our services, we aim to maximize profits for our clients by organizing valuable data in a meaningful and easy-to-understand format, which facilitates making smart business decisions. Our team of professionals uses high-tech tools and best business practices to constantly develop our systems and technology in order to provide our clients with data support services that meet their requirements. When you hire our data processing services in Dubai, rest assured of receiving error-free data entry services within the specified time frame.
Contact us for a free consultation.
Related Post