Before we understand the significance of PPC in today's industry, we must know what PPC means. So what is PPC? PPC is an abbreviation for the term 'pay-per-click, and just as the name suggests, businesses pay for every click their online ad campaign gets. When we scroll through websites, we see a lot of advertisement banners. For every click you do on that ad campaign, the related business pays in terms of cents or dollars depending on the initial investment they have in mind.
The pay-per-click process mainly appears in two types. One is similar to the search results that we usually come across on search engines like yahoo, google, bing, etc., and the other one is the graphic advertisement banners that you see in the website content. Another domain of PPC is the social media ad campaigns, and research shows that they give a fruitful result to the companies effort compared to the other strategies.
The pay-per-click advertisement appears on your screen based on the keywords that you type in your search box. Thus, it shows the content which is relevant to the topics that you like.
Here are a few PPC Strategies that will give you a deeper insight into the topic and how it works.
Different PPC strategies
●
Platform-based advertizing
Today innovation is everywhere, and people always try to find a platform that offers them the maximum benefit. Therefore, you must put up your ad campaigns on all the possible media you can think of to give people a greater chance to learn more about the products and services you offer.
●
Search and social media ads
Search advertisements are right on the search engine screen as soon as you search for a particular keyword, thus indicating that the ad is not free. You usually find the banners either at the top or at the bottom of the window.
Social media ads are similar, but they appear on social media sites like Instagram, Linkedin, Facebook, etc. You might have come across these advertisements while browsing through IG stories or even posts. You will usually find PPC for the textile industry and PPC for the F&B industry, majorly on social media.
●
Remarketing campaign
Marketing strategy is for the whole audience base, whereas remarketing is specifically for already existing customers. It means that you are customizing your advertisement so that it attracts the eye of the customer who has already visited your page or bought your product previously. Research shows that a recurring client is 75% more likely to purchase new ones. PPC for corporate companies usually benefits from the strategy.
●
Advertising budget
You don't need to invest too much money in advertising. Instead, you can have a realistic budget in mind, and you can use that for advertising, and the rest you can invest for other services like PPC that will increase your reach.
●
Content is everything
Content is the core for a business, no matter which industry you work in, and the way you present your content says a lot about the service you provide. That holds primarily for video content. When you click on an advertisement banner, they sometimes redirect you to a video feed with some content, and you might resonate with it. Therefore businesses who invest in Pay-per-click must concentrate on the content.
●
Automation
Automation is the innovative core methodology today, and it is fair that you leverage that technology to automate your PPC advertisements. Specifically, when it comes to PPC for the manufacturing industry having an automated ad algorithm will be helpful in the long run.
●
Negative keyword
Before I explain the concept, let me give you an example. When you open an Olympics website, you usually look at ad banners that focus on sports and related topics. But you never see an ad banner that tells you about agriculture, right? And that's what the negative keyword focus is. Using the strategy, you concentrate on the keywords for which you never want to display your ad so that you can't dilute its effect on the customers.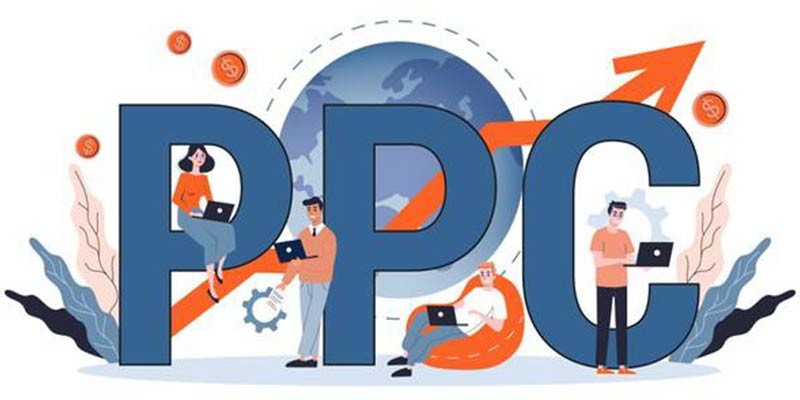 How does PPC strategy help in different industries
●
Retail
Business owners usually use PPC to improve their ROI in retail because the financial turnout defines the entire industry focal point. Using strategies like intelligent shopping campaigns and Microsoft advertising networks, you can enhance your business on a larger scale.
●
Travel
Travel is another such business through which you can benefit a lot. Customers are always searching for agencies that offer the best services at reasonable pricing. If you are one such business owner, then investing in PPC is the right move for you.
●
Publishing
You come across many book publishing sites, and their ad campaigns are the most crucial part of the literature industry. There are a million books out there and over a million still in the making. Therefore, reaching out to those unheard authors and poets makes PPC the best strategy in the Publishing domain.
●
Education
Today digital schooling is everywhere, and you needn't have to lift a finger to study. Therefore in such a cutthroat industry, you must have the right audience, and that's where PPC will assist you.
●
Fashion
Today there are a lot of budding fashion designers who set up their small businesses online. And the truth is they have a better audience engagement than most of the more prominent companies. Did you ever wonder why and how they do it? The answer to that lies in the PPC strategy they use.
With so many industries relying on the PPC strategy, it is essential that you, as a business manager must consider leveraging the idea for your benefit. Investing a tiny amount in affordable PPC services will come a long way concerning getting you more clients and increasing your audience reach. Therefore, in the end, your business will flourish (and there's the added advantage of catching the eye of your potential client). We offer the best PPC services in Dubai, and you can always contact us via the information you find on our website as we provide the best PPC Budget for your needs.
Related Post