Usually, when we talk about UX design, we focus on application development. The art of creating a platform that users can easily browse through and offer the best experience is UX/UI design's main focal point. In today's industry, designing is a core skill that every company hires. UX design experts make sure that the platform is user-friendly and enhances the user experience when combining it with a digital idea. So for the application to work, the designers must have a good hold on the user behaviour. They must understand what attracts them and what doesn't. Based on the findings, they can start designing web or mobile applications.
The field of UI/UX design is a combination of art and science. Art comes into the picture when we talk about web designing and graphic designing. Science comes into the picture when we focus on web development or website performance. Navigating through a digital product is not an easy task for users with minimal technical knowledge. Therefore, UX design services face a significant challenge when it comes to that. A typical day for a user experience (UX) expert will be along the following lines.
● Research on how the users interact with a particular product
● Work closely with UI designers.
● Take the assistance of a Graphic designer whenever required
● Collaborate with the consultants to gather the user requirements
● Try to learn more about how to integrate recent trends like Artificial intelligence, machine learning, blockchain, the internet of things, etc., to a particular idea so that the final product will have better features.
To bag a job in the field, you must have a few technical skills, as mentioned below.
● Ability to understand user necessities
● Experience in creating user prototypes and fidelity mockups.
● Good communication skills that help you collaborate with the engineering and testing teams.
● Design thinking
● Optimization
● Interpersonal skills.
Here are a few UX/UI design trends for 2022 that will help you adapt yourself to the technologies and practices that will help you in the new era.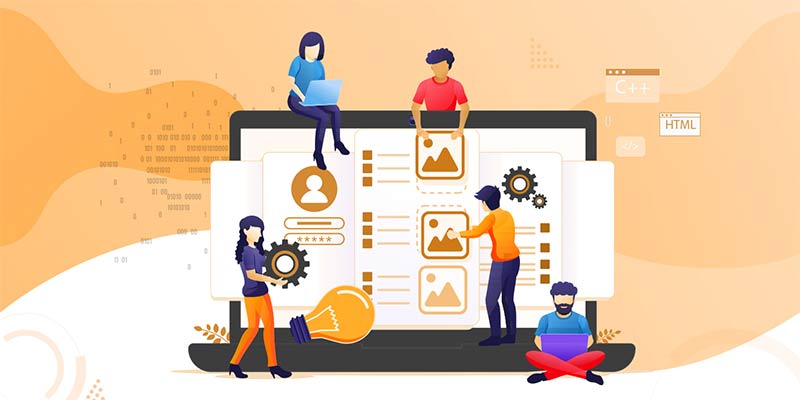 Design Trends for 2022
● Mobile-first approach
The idea of the mobile-first approach was in the mind of developers from the moment touch screen phones (with internet facilities) came into existence. Today research shows that around 80% of the crowd browse through websites and apps via mobile phones themselves. So your website must work in the same way on both platforms (i.e. laptop/desktop and mobile). That is where the responsiveness of a website comes into the picture.
● Personalized experience
One way you can connect with your customers is by customizing their applications to meet their needs. If you lack that personal experience aspect, the users will lean towards the applications your competitors developed. Personalized experience shows that you know what your customer needs and are ready to provide it to them.
● Voice user interface
The voice command option is a hot topic today when we talk about digital platforms, and so your UI/UX design should have a chance to voice-navigate through the entire forum. We have many assistants like Alexa, Siri, etc. Therefore make sure that your design is compatible with all of them.
● Air gesture control
When the idea of a touch screen first came into existence, all of us were thrilled beyond anything we could imagine. Now, if I tell you the idea of browsing through your mobile by the wave of your hand without any actual contact is on the trend, will you believe me? If yes, you must consider this option and make sure your application adapts to this feature.
● 3D visuals
In UX/UI design, the user experience is always following graphic design. As they say, if the idea is good in the eyes, then people will usually adapt to the concept with little or no complaints whatsoever. One way to do that is to incorporate 3D design techniques into your application. Hiring the best animation artist and a graphic designer will help you immensely in this aspect of development.
● Typography craziness
Not everyone who visits a website reads the entire content on the page, and therefore you should have the ability to convey your message via shorter scripts. Those scripts should also be eye-catchy design-wise, and that's where typography comes into the picture. By using the right font and colour, you can highlight the main note you want your readers to know, thus grabbing their attention with minimal effort.
● Micro interaction
As the name suggests, micro-interaction allows users to interact with on-screen components for a short while. For example, sometimes, if you touch the screen, the colors of the website change. Or, when you scroll through a web page, the animation comes alive. By using such micro-interaction techniques and ideas, you can quickly improve your design ten times a fold.
● Device synchronization
Every user doesn't just use one application for one task. They usually collaborate by using various applications. Therefore, the one you develop should have the ability to synchronize with other devices and other applications. For example, your application should access other apps like a camera, calendar, alarm, clock, and many others.
How Business Benefits Through UI/UX Design
As a business domain, if you try to incorporate UI/UX design techniques into your applications, you can quickly pinpoint where you are going wrong concerning usability issues. And so you can easily anticipate what your user needs, thus using that knowledge to improve upon your idea or service. As a business venture working towards higher growth projections, having a UX website will help you interact with your users and improve their engagement. User interaction is indeed the number one priority for improving your business because, without target customers, there is no firm to run. Therefore, it is always an advantage to have the best UI/UX platform for your preferred business sector.
Therefore if you are still trying to find out the advantages of UI/UX design, go back and reread the article. Today UX design is the trend, and it is here to stay. The core technologies used might change from time to time, but how it helps a business grow will always be the same. We offer the best UI/UX design services in Dubai, so you can always contact us for more information. You can find our contacts on our website, and we are just a mail away from assisting you to your success.
Related Post