In today's world of technology innovation and creativity, graphic designing is one of the famous fields. Mainly it is widely used when it comes to digital marketing. We all observed the growth in social media creativity trends when the COVID-19 pandemic hit us. So with millions of users in the same boat, how can you make sure that your content stands out? The answer to that question is to approach a well-known graphic design service-based company. Your social media marketing ads will be a highlight compared to everyone else, with creative and attractive ideas that pour through the minds of your graphic designer.
So What

Exactly

is Graphic design?
Graphic design is a method through which you communicate your message to your customers via art, i.e., visual stimulation of knowledge and information. In today's industry, graphic design's importance has skyrocketed. It helps you in defining the style, ambience, tone, and professionalism of your brand. Not just that, but when you use graphic design in social media posting, you will attract your target customers' attention.
So now that we know what graphic design is, let's look into how it helps with social media marketing in Dubai.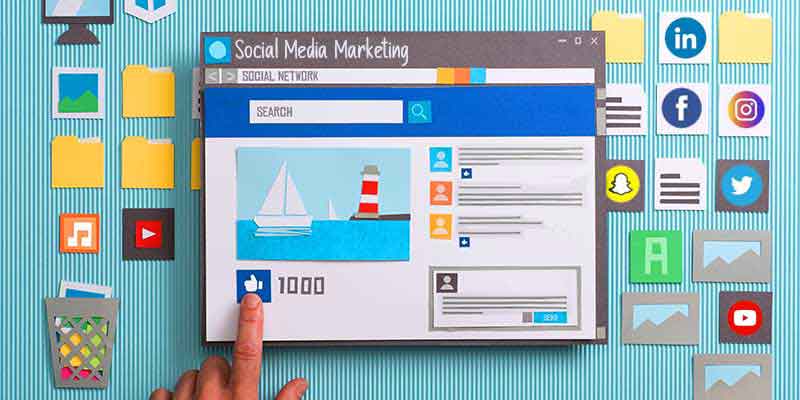 Digital Native
As the name suggests, Digital natives are the people who find it at home amid all the technological advances that are taking forward in today's industry. They are always on the lookout for the best trends and want to have a front seat to observe the success rate of computers and gadgets. One way to grab your audience's attention is to stimulate the intellectual and curious mindset of such people. The best method to do that is to use graphic designing techniques to pique their interest. That way, not only do you get the best technology geeks as your audience but also their friends.
Improvement in Market Perception
The market perception of your company (understanding of your brand by the customers) is what makes or breaks your business. That's because customers are everything to a business, and without them, there is no company to run. Therefore, you must hone your brand value and impression. One way to do that is by using graphic design trends. By improving your logo, posters, online portals, online content, etc., you can attract the attention of the right customers and thus can increase the market perception (i.e., consumer interest). Not just that, but a website with an attractive design manipulates the users to check out the company's social media handle as well.
Professional Look
The way you portray your business and its products to the outside world tells a lot about the type of company you run. Everyone can start a company, but not all of them can give their firm a professional impression. You might have come across some social media posts that are very juvenile. Therefore, it is imperative that whatever marketing (advertising) you do for your services look professional to improve your company's integrity. Graphic design components will help you with that. With so many modules and styles available, you can easily create oscar worthy content that will give a good name to your firm.
Improvement in Brand Recognition
Your brand value has everything to do with your business. Your revenue, return on investments, type of employers, type of services, and quality of products are just some of the many aspects that depend solely on your company's brand value. Because, without good popularity, it is difficult to attract customers and it is also a dilemma whether or not your customers will buy the product. Therefore, if you feel that your social media marketing strategy is not working, your advertisement is not helping you improve your brand. Thus, using graphic design styling will help you with that process.
Attention Span
We all have experience with social media content. In the world of Instagram and LinkedIn, we usually find ourselves scrolling through reels and posts that, in one way or the other, give us some information about a brand. We also observe that if the content is not engaging, we scroll through it without a second glance. That's because we humans have a significantly less attention span and something less than perfection is not enough to grab our eye (Graphic design comes into the picture here). The ideas and imaging of content (using visual design techniques) are much more attention-grabbing than anything else. And once you start to get your customers attracted to your social media content, they are forever hooked to your profile.
Clarifying the Intended Message
We all know that graphic design is a way of visually representing information. Research shows that people retain 50% to 60% more information when learning about it via visual tools rather than reading. That is where graphic design in social media marketing will help you. When you say social media campaign, you talk about social media content. Every content has a message that you want your audience to know and engage with. So what better way to do that than using web/graphic design tools? Therefore, we recommend that you start using visual designing techniques hand-in-hand with your social media marketing trends.
Now that you know the importance of graphic design in social media marketing, it is time that you hire an agency that helps you with the services. Volga Tigris is the best digital marketing agency in Dubai, and its customer service is top-notch. They follow the top graphic design trends. If you want to contact them, then you can visit our website and request more information
Related Post