Digital marketing is one of the best ways to attract your customers to the product and services that you have to offer. With people spending most of their time online, it is one of the best strategies to increase your reach and brand value. But do all businesses follow the same digital marketing strategy? The answer is a big fat no. Every business needs a digital marketing strategy that is right for its venture. So yes, digital marketing services differ based on the company and its goal.
Here are a few types of latest digital marketing techniques that can be a huge advantage if used right based on the business requirements.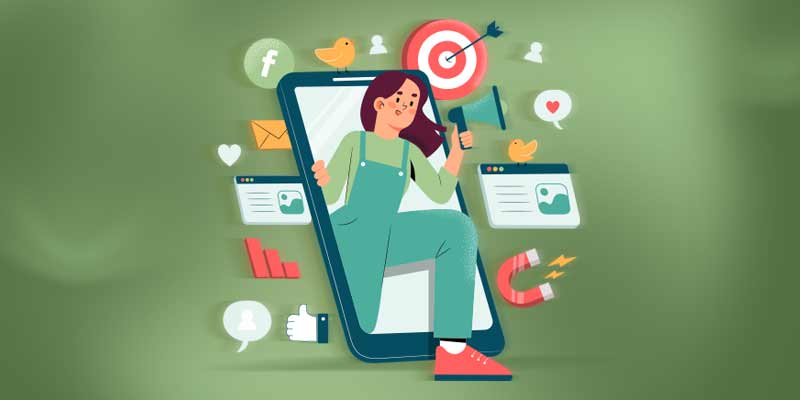 SEO is a giant in today's industry. No matter what business you have, they have an online website that makes sure that the brand presence exists on the internet. But is having a website sufficient? The answer is no. Just having a website doesn't guarantee you anything. You also need to have the content that helps your website be in one of the topmost ranks. That is when the strategy of Search engine optimization comes into play. Different factors like keywords, hyperlinks, and much more SEO help you in optimizing your content. That, in turn, will increase the traffic of your website.
Social Media Platform
Social media is one of the most popular and successful digital marketing services that are available today. Every minute, every hour, every day, billions of people worldwide spend a considerable chunk of their time on social media sites like Instagram, Facebook, Linked In, Twitter, Reddit, etc. Therefore, posting content about the product and services that your firm offers online will drastically increase your reach drastically and thus, your target audience base will skyrocket.
Pay Per Click
A pay-per-click strategy shows your customers what your products are by putting up an advertisement on the website that they browse. Let's be honest. We cannot expect the users to be our customers only by a single visit to our website. But what we can do is, if and when they visit our website, we can try to attract their attention by putting in relative content. Pay-per-click service makes sure that the users get to see your advertisements on the website that they are browsing. As soon as they click on the ad, you can make sure that you put in relevant videos or any form of content that will show your customers exactly who you are.
Content marketing will never end. There are various forms of content. Today's content is the king, from written content like blogs and articles to visual content like images, infographics, graphic design, and videos. So make sure that you leverage this service to put yourself out there and make your presence known to your audience. Know more about content marketing strategy for small businesses.
B2B and B2C marketing
A Business customer and business-to-business marketing is a strategy that will help you connect with your potential clients directly. When you talk about this kind of marketing, your primary focus should be on lead generation.
Marketing Analysis
Every digital marketing strategy will always not be a success. And the marketing strategy that you use today may not work tomorrow. Therefore, marketing analysis is a way for you to closely study the up and downs of why and how the strategy is helping or degrading your company's brand. By plotting the data and carefully looking at the data points, you can recognize what you are doing wrong and how you can improve it.
Therefore, consider the mentioned digital marketing strategies and customize one that will be right for your business alone as it depends on whether your business is in the oil and gas industry, manufacturing, healthcare, or any other. Note the points before hiring a digital marketing agency. Contact us for further details.
Related Post