In a world dominated by online businesses and remotely operated corporations, strategizing and managing explicit content is vital to engaging the right audience. Since people's choices today are vast, there needs to be a proper plan for every content manufacturing firm to stay on top and get past its competition.
In this segment, you will learn about the various attributes of content strategy and content marketing and the best content marketing companies in Dubai that can help you achieve the success you are looking for. As content strategy and marketing are precisely the two sides of the same coin, it is highly recommended not to leave any loose ends while executing the tasks related to both.
What Differentiates Content Strategy From Content Marketing?
Content marketing and content strategies depend on each other for success and often fit into a cohesive strategy, but they are two separate sections in an organization. Content strategists are responsible for developing general structures to reach customers. These people create messaging programs, develop buyer personas, conduct market research, map customer journeys, and develop product functionality pricing and testing strategy.
Content marketing indulges professionals that fit into this scaffolding, often serving as a link between business functions. These people answer questions about how and where to communicate brand promises to audiences, develop educational content, and determine channels to reach audiences.
Content strategists study people and buyer journeys to develop educational resources, use storytelling to support sales cycles, and determine how to evolve relationships. While the professionals from content marketing inform content strategy, and content strategy informs marketing strategy. Both functions rely on analytics to uncover opportunities for communication and relationship building. They both face the same challenge (awareness, engagement, and conversion) from different angles, allowing organizations to move faster with their business.
However, the job of both content strategists and the people from content marketing is not limited solely to these factors. There are a lot of complications involved when an established firm is taken into consideration. So, to ensure that your corporation has a strong sense for both these sections, it is highly recommended to avail of the services of a content creation agency in Dubai.
How to Effectively Manage Content Strategy and Content Marketing for Maximum Efficiency?
As mentioned earlier, content strategy and content marketing sections may have overlapping attributes to their nature and are mutually dependent upon each other for the company's success. However, it is necessary to dive deep into the basics of these sectors to manage and relocate information between them properly. In addition, it would enable the corporation to maximize its efficiency in terms of content.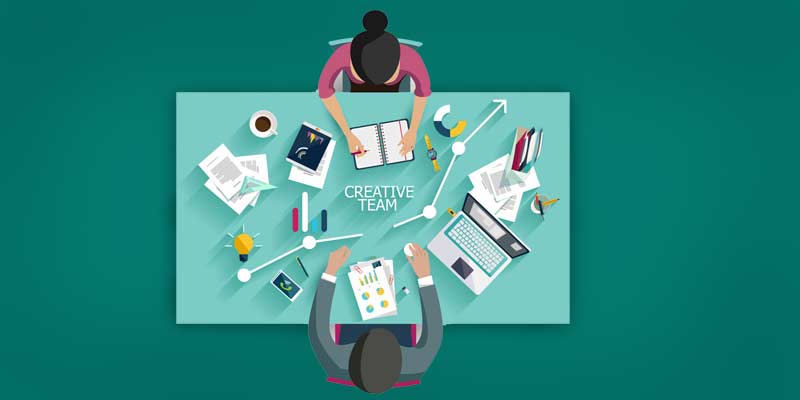 Here are some highly recommended tips that you should know and follow to ensure the balance between content strategy and content marketing:
Analyzing the Problems Differently
Content strategists often have a top-down, broad-spectrum view of their customer base. With access to multiple analytics tools, campaign implementation across all segments, and fine-tuning performance through A / B testing, marketing strategists have a clear view of bottlenecks, business opportunities, and potential.
From this perspective, content marketers are well equipped to determine who an audience should be and what message a business should communicate. The marketer's goal is to share the right message, with the right customer, at the right time in the buyer's journey. This is the problem statement. If you avail of the digital content creation services in Dubai, you can work with content strategists who focus on how to model the solution statement.
As content marketers identify issues to solve and areas where your business can grow, content strategists can focus on modelling messages, creating differentiators, and digging in to formulate solutions in the form of stories. Both of these perspectives add to a holistic perspective which results in the success of the company.
Having a Distinct Approach to Research
Content marketers and content strategists use research to do their jobs. But the types of research pursued by these functions are different. For example, content marketers often rely on deductive reasoning, the process of studying high-level trends to derive judgment calls. Meanwhile, content strategists are using a different kind of inductive reasoning-based search strategy.
Unlike deductive reasoning, the purpose of inductive reasoning is not to make inferences from a high-level perspective. Instead, content strategists use research-driven storytelling techniques to determine what the image should be. Content marketers start with a conclusion and work backwards. Content strategists start with no conclusion and strive to achieve them. Both types of research are essential to minimize risk and the potential margin of error.
The dual inductive and deductive perspectives help ensure those foundation organizations are covered in reaching audiences with relevant and valuable information at the time. Thus, it is highly recommended that you contact a reputed firm that supplies digital content strategy Dubai.
In this segment, you have brought to light with the various attributes of content strategy and marketing concerning the current global markets. Moreover, availing of the services of a reputed content marketing agency in Dubai can work wonders for your company. This will help you determine the loose ends in your business model and strengthen the basics of both sectors mentioned. This will result in higher client outreach as well as higher customer retention for your business.
Related Post