In the era where every aspect of human interaction is online, the art of web design and development will always be on a roll. With hundreds of companies taking birth these days, every one of them thrives on creating an online presence. The primary tool which makes it possible is having a website set up that describes your products and services to the target customers. Figma, AdobeXD, InVision, and Sketch are some of the most popular web design tools designers use to create a webpage today. But does simply setting up a website enough? The answer is no. There are a lot of aspects that you need to consider while you design your website. That's because multiple factors come into the picture before your content is visible to your target audience. Here are a few web designing trends for 2022 that you should know.
Latest Web Design Trends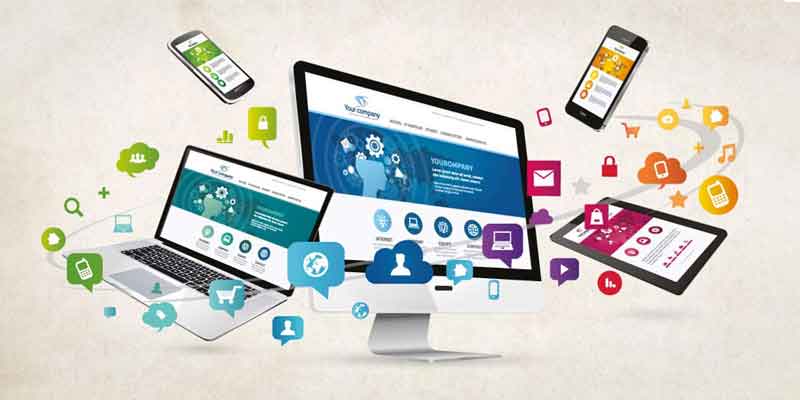 Dynamic content is the newest trend that is said to take over by the year 2022. One example of dynamic content is 'changing website information based on the geographical location your customer is in and 'changing the language of a website based on the native language of a particular place.' By using ideas like that, you can change your content dynamically, which helps users understand the content better, and most importantly, it will assist them in finding the right content.
A website audit is another such strategy that will help you recognize the flaws in your web design (like responsiveness, loading time, hyperlinks, faulty or copied content, etc.), giving you a chance to correct them before it's too late.
Statistics show that people in 2022 go with websites with bold colours highlighting the necessary details and simultaneously piquing the audience's interest. They say that having bold colouring on the website's landing page will set you apart from the other websites that use neutral colours (by making your website unique). And honestly, with millions of websites using the same soft colours, having a Web design with bold colours is a welcoming change in the era of 2022.
Not everyone is interested in every type of content. Some people may be into entertainment while other is into educational content. Not just that, but they also prefer the tone in which you present your content to the users. Therefore, you must show the right content to the right audience. One way to make this happen is to note the kind of content your customers like and fill their home page with similar content. With artificial intelligence taking over, having personalized content is not a difficult feat. There are multiple online tools as well that will help you out with the process.
When we talk about having an online presence, it is essential that we also include a good customer experience into the picture. When a user visits your content, they might have some questions about the products or services that you offer. And you can't check up on their doubts single-handedly. That is where the incorporation of chatbots will come to your rescue. Not just that, but having a live chatbot will also increase the credibility of your brand by giving your customers a peek into the latest technologies that you are adapting. Having a chatbot will help you make your website look sophisticated and provide the customers with the answers to their questions.
Not everyone is into funky and broad design patterns when it comes to website design. It can be stressful in some people's eyes, making them close the website and never revisit it. In turn, clean websites with soft colours that are easy on the eyes are much more popular today. With white spaces and clean text, it gives your eyes a chance to breathe. And that's what we call a 'mindful design' as it helps people find peace amid the digital chaos. One main advantage of using these design ideas is that your page will load much faster because of fewer graphics. And therefore, there is a chance that your website will be at the top of the Google website ranking schema
Multimedia and 3D Designing
The field of web development is always under the influence of constant innovation and creativity. One such discovery is the use of 3-dimensional imagining while designing the web page. That is a massive leap from the traditional text+images design strategies and is doing well in today's technological world. Using multimedia, animations, etc., will attract the users and make the user experience much more fun. But one thing you need to consider is that you shouldn't compromise on the website performance just for 3D imagery because not everyone has a better bandwidth internet connection to enjoy the experience.
Therefore, after looking at the above trends, you now have clarity on how to approach building an online presence. Hiring one of the best web design company in Dubai is the perfect solution. By using the right tools and the latest web design techniques, you can quickly achieve it. For your web design-based requirements, contact us.
Related Post