Today no matter which industry you are from, you must have an online presence to grow your business. That's one of the reasons why everyone today has a website. The website may be an e-commerce website to sell your product or simply an official blog to inform the crowd about its type and trustworthiness. But is having a simple website enough? The answer is a big fat no. It's not just about building a website, but it's all about making sure it reaches the right crowd. So how can you achieve that? The answer to that question and all your business problems is Search Engine optimization.
When you start your business anew, not many people (and in some cases almost null) know your company exists. Using the right SEO techniques can change that because your website shows up at the top of user searches. People use various strategies based on the type of industry they work in, and here are a few industries that rely majorly on SEO to improve their online reach and, hence, their business.
Different industries that use SEO services
● Professional Service Agency
While browning online, you would have come across multiple websites that provide you with many digital services like Content creation, marketing, advertising, and many more. This industry primarily uses SEO tools. When a service industry says they offer the best SEO services, they should first prove themselves to the customer. One way to do that is to optimize their websites.
● Medical Practise
The health industry is constantly evolving. The medical field has grown a lot from a pin and needle approach to the recent high-grade equipment. As the growth progresses, there are a lot of people competing as well. One way to make sure your medical practice stands out is to use SEO techniques to rank your google algorithm better comparatively.
● Real estate
Real estate is the topmost industry that diverted almost all of its services to online portals. With just a click, you can contact an agent who will set you up with the best dealers. If you own a real estate agency, you know that customers are essential for running. Using SEO tools will reach more potential audiences, and hence, there will be a growth in your lead generation scale.
● Restaurants
When I say restaurants, it's not just about the hotel, taste, and ambiance but is also about the cuisine. One way to include SEO techniques for restaurants is to pinpoint the cuisine you serve. It's called local marketing, where you focus on the people from states whose cuisine you serve. It's all about the palette.
● Small and large online businesses
This sector uses SEO as the primary strategy to improve its audience base. As it's an online business, the only way they can get more customers is to improve their online presence because they don't have an alternative to traditional marketing (absence of on-site stores). Large businesses may have the possibility because of the ROI, but SEO is a God to the small online companies without question.
The textile industry is one of the significant businesses today so let's see how they use SEO for their benefit.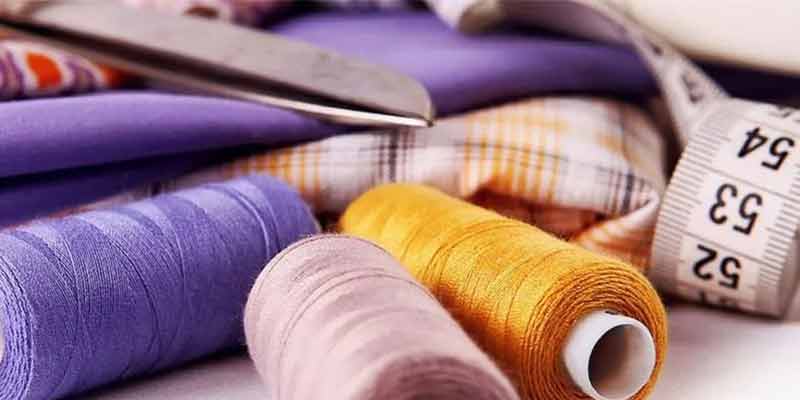 SEO and New trends specifically in the clothing industry
● Capsule Wardrobe
With the fashion industry booming, the SEO for the clothing industry in 2022 is also under innovation. One such trend is the use of the concept 'Capsule Wardrobe'. Today mix and matching is a new style, and therefore, one paramount necessity to make that happen is to have limited apparel in your wardrobe where you can pair up any item with the rest. But in this concept, how does SEO come into the picture? You can customize your website design to this trend so that whenever people google about Capsule Wardrobe, your agency details pop up.
● Eco-friendly fabrics
Eco-friendly and sustainable is one of the most crucial aspects that you must consider. Having eco-friendly fabric-based textiles will not only keep your website in the fashion category. Still, it will also enable a wide range of industries under which you can create your presence.
● Lead generation
Lead generation is one of the crucial aspects you must consider in the textile industry because the audience is the heart and soul of the entire business. It would help if you innovated based on their demands (as they say, demand and supply will always result in positive outcomes). But before you take their opinions, you must have potential leads and retain the previous ones. One proven way to go about that is to make sure your online website is SEO-friendly.
● Keywords
Keyword generation is a critical strategy in every domain that you come across because it takes up most of google's ranking algorithm. By adding the right keywords, the customers will start to discover your agency and hence help you increase your reach. Once you have the right audience, it is easy for you to grow as a business sector from then on.
● Digitalization
The primary focus of SEO services in Dubai is digitization. With digital marketing beaming, it is only fair that we leverage that technology to improve our business. Digitization works well in every sector, but with the online shopping trend increasing, it offers a significant advantage when we look at the textile industry in particular. In the textile industry, specifically in Dubai, there are various fabrics that the natives commonly use. In UAE, crisp cotton, soft traditional silk, bright linen clothing, knitted wool are famous materials. But, no matter what the fabric is, the basics of SEO remain the same. With a few alterations to the original ideas, you can observe your business skyrocketing.
Fashion is one of the top industries in the market. Therefore, the textile industry is always at the front for innovation and creativity. Consequently, they must showcase their products, styles, designs, content, and services to a wide range of people via digital services. Being the best digital marketing company in Dubai, we will lend you a helping hand when it comes to offering you customized SEO services. You can always contact us if you are looking for services specifically in SEO for the textile industry.
Related Post