Digital Advertising refers to the marketing of products or services using digital technologies, predominantly on the Internet, but also including mobile phones, display advertising, and other digital media.
Around the turn of each year, digital marketing trends and innovations in marketing always generate a great deal of interest. The year 2022 will be no different, especially since the pandemic has put downward pressure on marketing budgets, so marketers are searching for new cost-effective techniques. According to Gartner's State of the Marketing Budget Report for 2021, marketing budgets have dropped to their lowest level, dropping from 11% of company revenue in 2020 to 6.4% of company revenue in 2021.
We can anticipate these cuts across businesses of all sizes, as you can see that these reductions are consistent across sectors. The pandemic seems to have had less of an impact on consumer brands, financial services companies, and healthcare than we would expect.
Customer Lifecycle Opportunities
For exploring new opportunities, the smartest marketers are continuously looking for new trends in digital marketing based on the continuous growth of technology and platforms. By evaluating innovations you'll push the boundaries in 2022, but also improve your digital marketing activities if they're looking in the right places and asking the right questions.
It's true that the trends in digital marketing are similar each year - with an emphasis on search, social, and email marketing, as well as new web design and content marketing techniques to engage and convert audiences.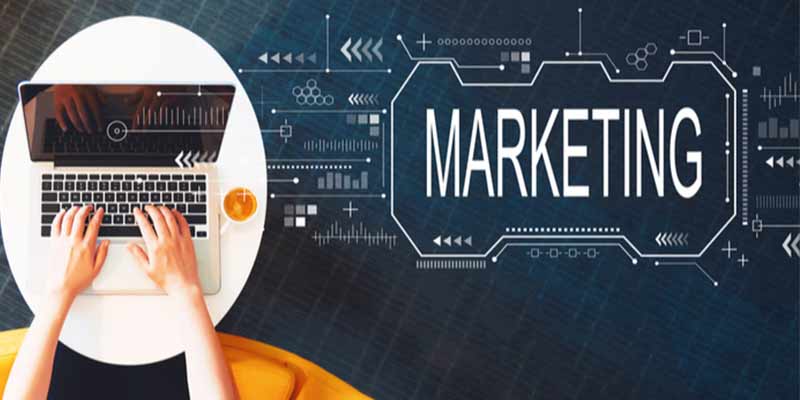 Digital marketing services in Dubai are traditionally driven by technological innovations, which include changes in:
Innovative platforms from the FAMGA businesses of Facebook Inc (FB), Apple Inc (AAPL), Microsoft Corp (MSFT), Google Inc (GOOG), and Amazon.com Inc (AMZN)

The big marketing cloud providers with significant R&D budgets, such as Salesforce, Oracle, HubSpot, and companies with a large user base targeting SMBs, such as Mailchimp.
Our digital marketing agency in Dubai offers businesses online business solutions and exceptional digital marketing results. We blend business vision with technical expertise in our digital marketing company in Dubai, in Lead Generation, Social Media Marketing, SMS Marketing, Email Marketing, Push Notifications, Google Adwords, Web Development, Search Engine Optimization, pay-per-click, content generation, and online communications. Our focus is on return on investment and adding value to your business.
We take pride in offering innovative digital marketing solutions. Several of our clients benefit from our winning solutions and experiences that help them interact and engage with their customers in the best way possible.
Our Digital Marketing Company in Dubai is here to help you identify the best strategies available for your Digital Marketing in Dubai and to help you deliver campaigns that will make your business successful. We consider digital advertising to be a results-oriented activity, and delivering results is our primary goal for all our clients.
A tailored digital marketing strategy is what we plan, develop, and manage for you. Our digital marketing agency in Dubai provides tools to help you reach your business goals online and provide exceptional value. Successful businesses recognize the importance of developing and maintaining customer relationships.
We can help you strengthen, build, and monitor those relationships in a cost-effective way so that your business and your customers can benefit more effectively. With the advent of digital marketing since the 1990s and 2000s, businesses and brands are using technology to market themselves. Since digital platforms are increasingly used in marketing plans and everyday life, and as people use digital devices instead of visiting physical shops, digital marketing campaigns are becoming more prevalent and effective.
Methods of digital marketing include search engine optimization (SEO), search engine marketing (SEM), content marketing, influencer marketing, content automation, e-commerce marketing, social media marketing, social media optimization, Email marketing, display advertising, e-books, and optical disks and games are all on the rise as technology advances. Non-Internet methods that offer digital media, such as mobile phones (SMS Marketing and Push Notifications), callbacks, and on-hold mobile ring tones, are now considered part of digital marketing.
As a leading, digital marketing company in Dubai, UAE, our highly creative and experienced staff will be delighted to assist you with your requirements, such as Brand Identity, Corporate Brochure, Outdoor Advertising, Radio Advertising, Advertising Campaigns, Web Hosting, Digital Marketing, and Online Marketing, etc.
In order to quickly apply one or more of the digital marketing trends covered in this blog, don't hesitate to contact our integrated Digital Marketing Agency in Dubai, in place, so you can reap the rewards of the latest digital marketing trends across your customer lifecycle. Read more about the best digital marketing tools to grow your business.
Related Post