The marketing trends keep on changing every day, and if you want to be at the top of the industry, you have to stay updated with them. Building the brand and targeting the correct audience is essential for any business. Increasing the conversions and enhancing the sales content play a great role. Every business wants to create leads to expand their business, and for that, they need to hire content marketing in Dubai. Here we are going to share the content marketing trends that are going to evolve in the year 2022.
How is the Content Market Growing Day by Day?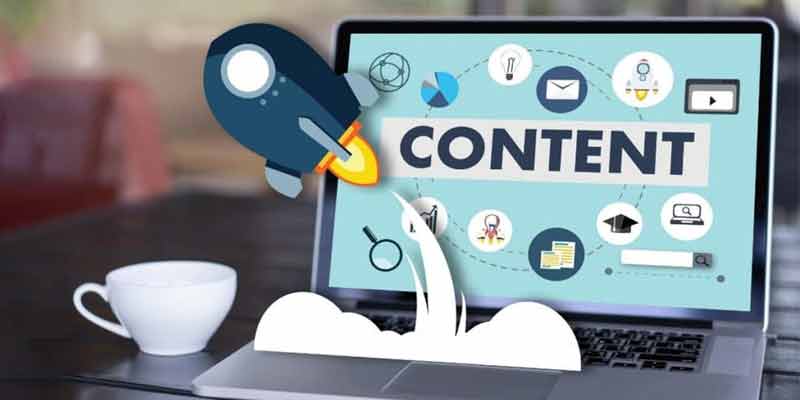 As per the report of Statista, the whole turnover of the content marketing industry in the year 2019 was $42 billion, and the market is approaching gaining more and more visitors. To make the upcoming year 2022 best for your company, you can adopt the new strategies of content marketing service Dubai that are described below:
Focus on Customer retention
Quality content-marketing is beneficial for attracting new customers. Good content not only improve your search engine ranking but also turn your visitors into leads. A business should also make the tactics for maintaining their existing customers. There is a list of contents on which a business should focus to make their consumers interested for a long time. For this, a business should keep their website up to date and don't forget to share your product highlights & features, recent news, and the changes that you have made to improve the consumer experience.
This is the current & upcoming trend that will be going to make a difference in the market. When you convey the contents through visuals, customers will be more attracted to you. The human brain analyzes the visuals faster, and they catch it faster. If you want that people should remember your business for a long time, try to adopt the visual storytelling digital content creation Dubai. You should create a real presence with your content by incorporating interactive features.
Artificial intelligence technology
Most companies start with little resources, and then they figure out what more they need once their business grows. AI technology makes the decision-making process faster. It is not only beneficial to improve productivity but efficiency in the business. Every customer expects that the service provider should help them in real-time.
Documenting your content strategy
Most startups and established organizations execute content marketing strategies without any formal documentation. As per the survey, 41% of the marketers don't include content documentation in their content marketing strategy. In order to receive genuine results, you should learn how to efficiently execute content marketing efforts from content marketing Dubai.
Every business should take some steps to be in the top position. Pandemic creates so many issues in personal as well as professional life. But you can get back your rank when you make a planned content marketing strategy. This is possible when you hire the best content marketing agency in Dubai. With them, your business can reach the desired destination. All the above-discussed content written on this blog is correct, and to learn more about this, Visit Volga Tigris.
Related Post